Center for Health Security Senior Scholar Dr. Tara Kirk Sell Testifies at US House of Representatives Committee Hearing, "Beyond Coronaviruses: Understanding the Spread of Infectious Diseases and Mobilizing Innovative Solutions"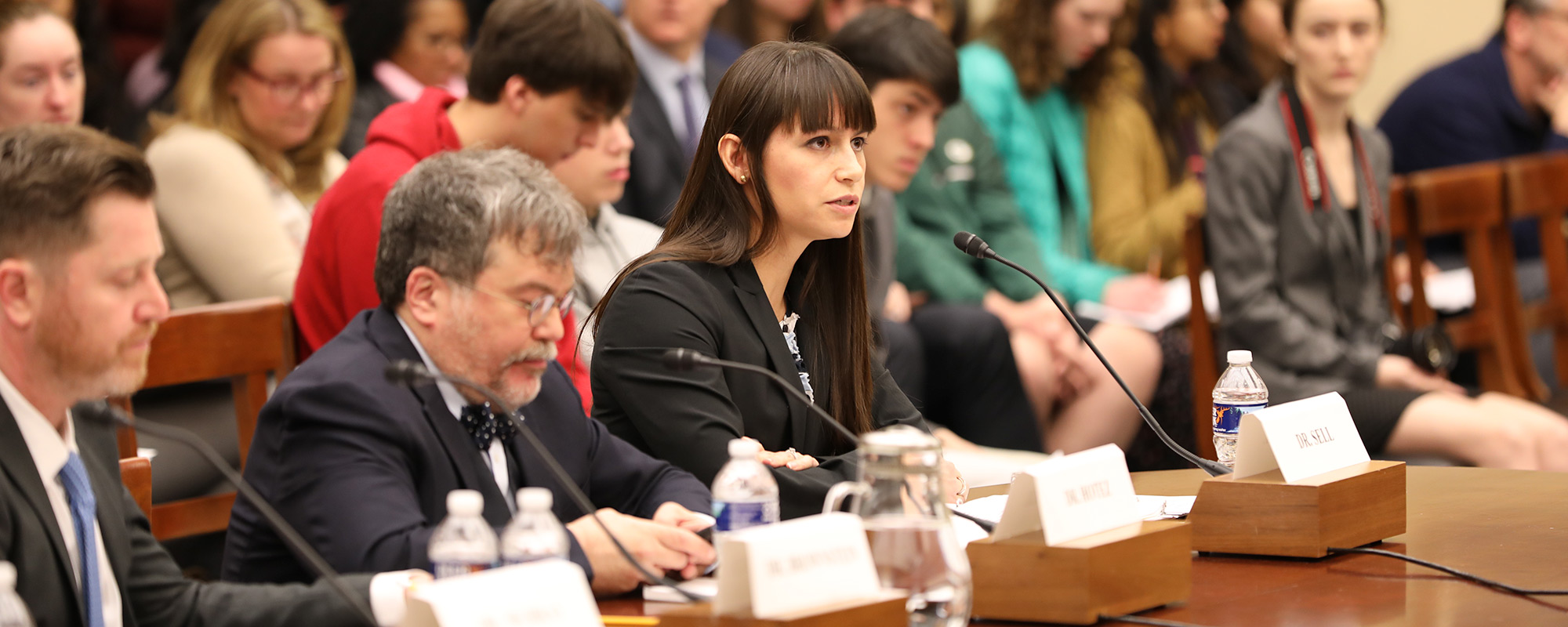 Photo by House Science Committee
On March 5, 2020, Dr. Tara Kirk Sell, a senior scholar at the Johns Hopkins Center for Health Security and an Assistant Professor in the Department of Environmental Health and Engineering at the Johns Hopkins Bloomberg School of Public Health, provided testimony at a hearing held by the U.S. House of Representatives' Committee on Science, Space, and Technology.
The hearing aimed to provide an overview of emerging infectious diseases and to start a dialogue on innovative practices that could aid in both the present response to COVID-19 and future outbreaks. Dr. Sell also presented views on ways that the federal government could support future research agendas in this field.
Dr. Sell provided testimony based on her research on misinformation during infectious disease outbreaks and on using crowd forecasting as a tool for disease prediction. She provided examples of actions that the federal government could take to support research that would aid in preparedness for and response to emerging infectious diseases. Dr. Sell provided 4 recommendations to support research during the outbreak of an emerging infectious disease:
Fund and support the collection of disease surveillance information;
Transparently and rapidly share information about disease outbreaks;
Improve the speed and agility of federal research funding during outbreaks; and
Remove impediments that disincentivize rapid research during outbreaks.