Our People
Elena Martin, MPH
Analyst, Research Associate
Professional Profile
Ms. Martin is an Analyst at the Johns Hopkins Center for Health Security and a Research Associate at the Johns Hopkins Bloomberg School of Public Health. Her research interests include health systems preparedness for, response to, and recovery from infectious disease emergencies and the integration of clinical medicine and public health.
At the Center, Ms. Martin is involved in a variety of projects and contributes to both reports and peer-reviewed publications. Her work has covered topics related to outbreak response, especially as a member of the Outbreak Observatory team; operations related to the rapid distribution of novel countermeasures and mass vaccination; and improving health systems capacity.
During the first wave of the COVID-19 pandemic, Ms. Martin contributed to the development of numerous guidance documents to aid decision-makers in development of COVID-19 response plans. She served on the Baltimore City Health Department COVID-19 Long-Term Care Facility Working group, which focused on improving preparedness and response plans among long-term care facilities for older adults throughout the City of Baltimore.
Ms. Martin is currently a medical student at the Renaissance School of Medicine at Stony Brook University. She received her MPH with concentration in infectious diseases from the Johns Hopkins Bloomberg School Public Health. During her graduate education, she worked on a team in the Johns Hopkins Biocontainment Unit to develop a training program for frontline healthcare workers on how to identify and safely isolate patients with high-consequence pathogen infections. She also earned a BS in biology and international relations from Lehigh University, where she served as a Youth Representative to the United Nations.
---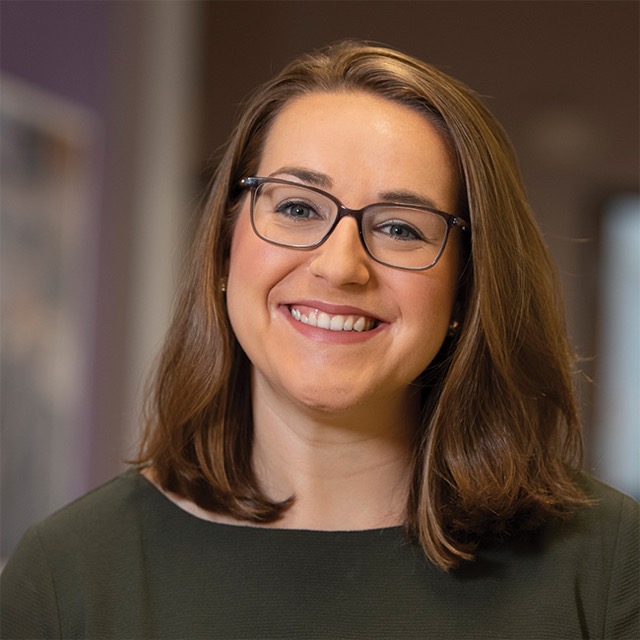 Expertise
Clinical infectious disease
Health system preparedness
Global outbreak response