Our People
Clint Haines, MS
Analyst, Research Associate
Professional Profile
Mr. Haines is an Analyst at the Johns Hopkins Center for Health Security and a Research Associate in the Department of Environmental Health and Engineering at the Johns Hopkins Bloomberg School of Public Health. His primary interests include pandemic preparedness policy, biomedical research governance, biosafety and biosecurity, emerging and reemerging infectious disease, and CBRN (chemical, biological, radiological, and nuclear) defense.
At the Center, Mr. Haines' work primarily focuses on developing and advocating for policy objectives designed to enhance biosafety, biosecurity, and pandemic preparedness in the United States and abroad. He is a coauthor on the Center report Masks and Respirators for the 21st Century: Policy Changes Needed to Save Lives and Prevent Societal Disruption, and he aided in the creation of the Johns Hopkins Center for Health Security COVID-19 Testing Toolkit FAQs page. Mr. Haines also has contributed to international efforts to develop improved life science research governance policies and frameworks. His current projects include a review of the Federal Select Agent Program, designing an online tool to aid policymakers in nonpharmaceutical intervention (NPI) implementation, developing policy options to improve indoor air quality in public spaces with a goal of reducing disease transmission, and serving as a member of the team supporting The Capitol Hill Steering Committee on Pandemic Preparedness & Health Security.
Before joining the Center, Mr. Haines received an MS in microbiology and immunology from the University of Texas Medical Branch. As a graduate student, his work involved studying viral infections of immune privileged tissues and vaccine development. Mr. Haines worked with SARS-CoV-2 in a biosafety level 3 laboratory and was a coauthor on a study showing that the testicles may serve as a site of replication during mild cases of COVID-19. His thesis work involved characterizing RNA-dependent RNA polymerase mutants of Venezuelan equine encephalitis virus vaccine V3526 for attenuation and safety.
Mr. Haines received a BS in biology from Indiana University–Purdue University of Indianapolis and an AAS in unmanned aircraft systems technician from Cochise College, obtained while he worked as an unmanned aerial systems technician for the Indiana National Guard. Mr. Haines worked part time in a malaria research lab studying the dynamics of malaria transmission intensity and childhood iron status in Kenya as an undergraduate.
---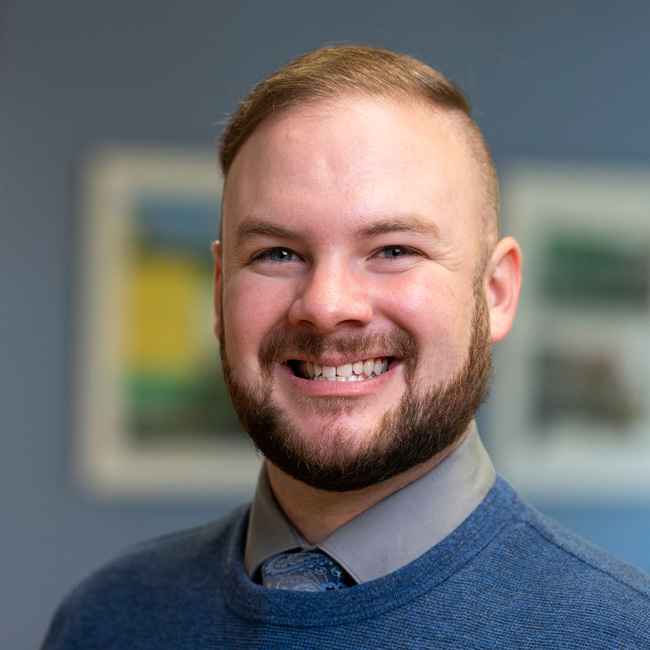 Expertise
Pandemic preparedness policy
Biomedical research governance
Biosafety and biosecurity
Emerging and reemerging infectious disease
CBRN (chemical, biological, radiological, and nuclear) defense